Retention starts with the first appointment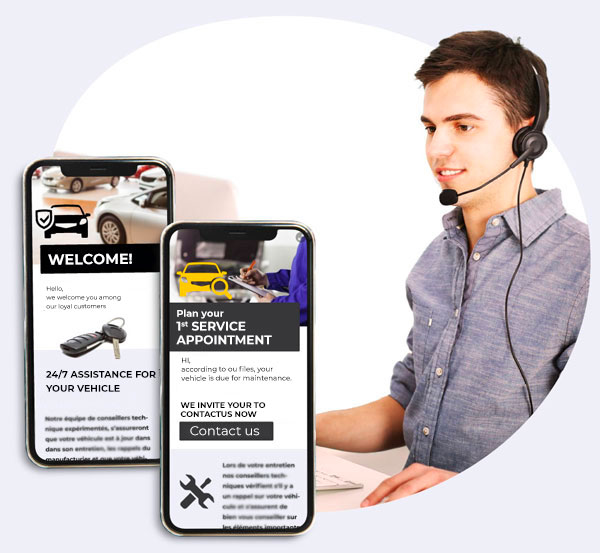 Increase your first appointment rate with proactive communications
Our 2-steps communication process will get you more customers onboard for their first appointment, a turning point for customer loyalty.
Take control from the start by triggering a sequence of communications touchpoints.
Combine a sequence of electronic communications to welcome and inform your customers.
Get a human touch for quick follow-up and plant the seed for the first appointment.
Follow-up with a sequence of dynamic electronic communications and finalise with a phone follow-up if needed.