Konductö's
customer service loyalty program

leverages dynamic communications and the human touch
Konductö reduces your efforts by up to 40% with it's proactive dynamic communications, customer behavior planning and by leveraging your internal ressources.
Get your customers to act between your peak periods so that you get quality time with them.
Konductö's dynamic communications are deployed between your peak periods and at a rhythm that matches your capacity to handle incoming requests. Get more out of your team by better distribution workload that will results in happier customers and a better CSI score.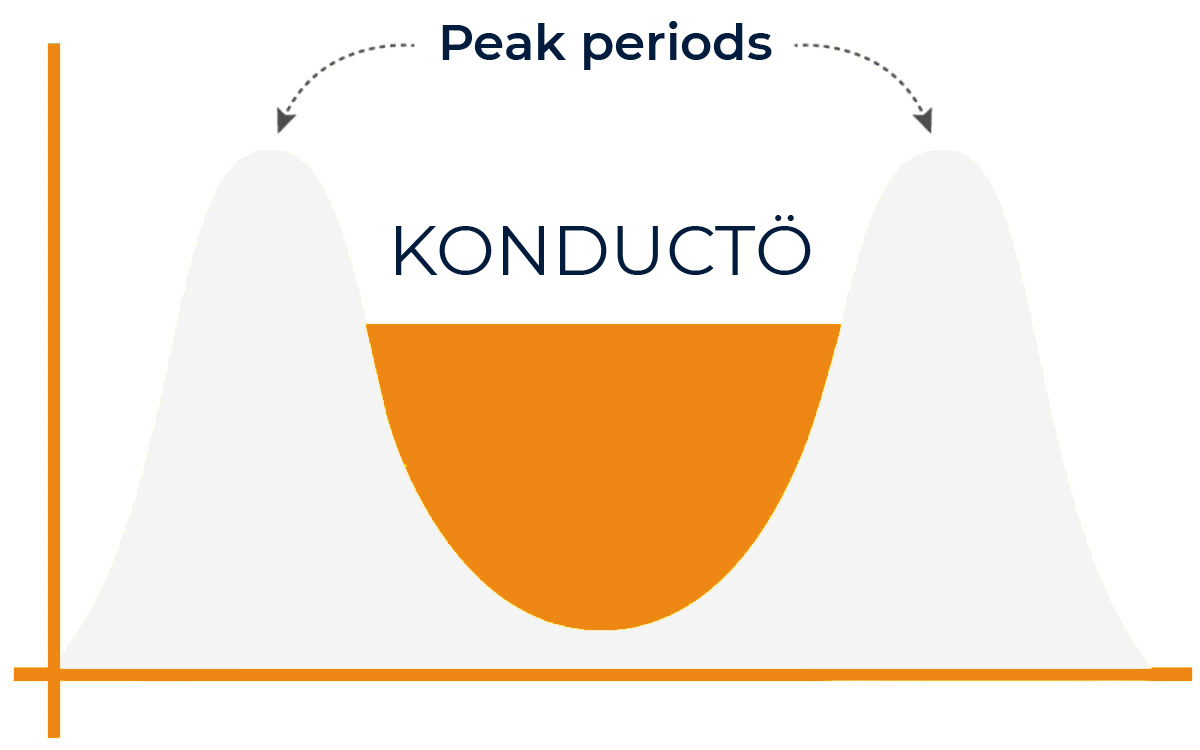 Enhance your
customer journey

with our dynamic communications mapped at specific

customer touchpoints.
Transactional communications
1st service appointment
Maintenance follow-up
Lost customer conquest
Specialized services
End of warranty offer
Relational communications
Welcome communication
Service CSI-NPS
Customer anniversary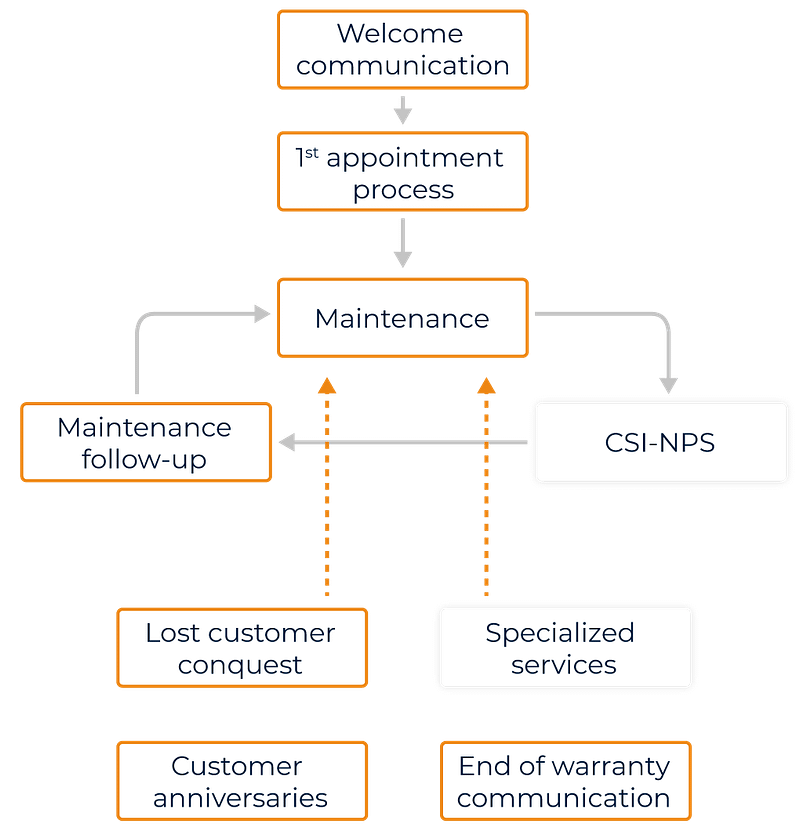 Customers are expecting you to remind them of their maintenance schedule.
Don't wait on your customers to take action and trigger their behavior at your desired moment. Konductö's customer service loyalty program triggers actions at different customer touchpoints planned around their driving habits and behavior.
Our algorithms calculates the customers driving habits and your recommended maintenance schedule for all makes, models, years. With our communication process scheduled ahead of their due time, this will shorten your customers service intervals so that you get more work orders over your customer lifecycle.